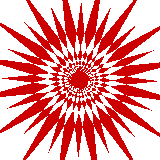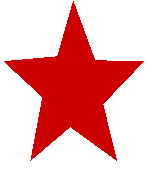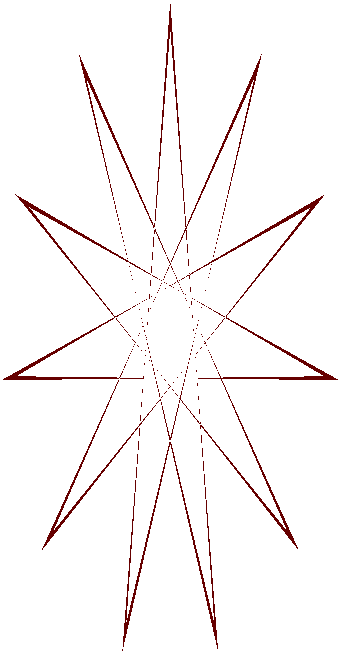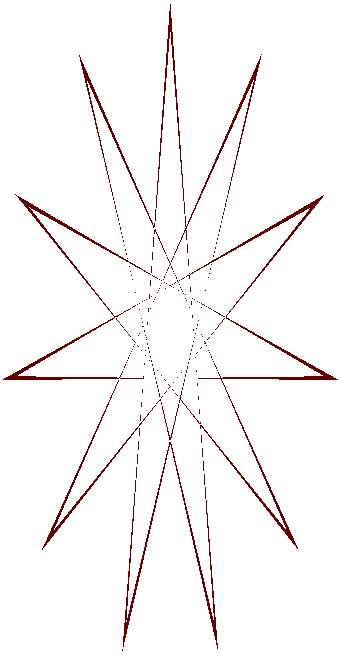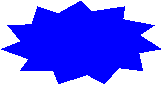 2004:

A special Fourth of July fireworks show is held at Disney-MGM Studios.

(This Florida park normally doesn't host fireworks.)

"It's our America, 

do something 

to preserve its' beauty, 

strength, and natural wealth." 

-Walt Disney

1979:

The first baby is born at Disneyland, California. Six-pound, 10-ounce Teresa Salcedo

 is born to Rosa and Elias Salcedo on a bench behind Plaza Inn. Mickey Mouse will

 later honor the Los Angeles family with a "Disneyland Birth Certificate No.1"!

1862:

A mathematics professor named Charles Lutwidge Dodgson and Reverend Robinson Duckworth go rowing up the River Thames with 10-year-old Alice Liddell (the young daughter of a friend) and her sisters Lorina (age 13) and Edith (8). Dodgson creates a story

on the spot to amuse Alice and her sisters. Much of the story he invents is based on a picnic a couple of weeks earlier

in which they had been caught in the rain. The girls love it, and Alice asks Dodgson to write it down for her. After

much delay, he will eventually write his tale down and Alice's Adventures in Wonderland will be published 3 years later under Dodgson's pen name - Lewis Carroll. (In 1951, Disney will release an animated feature based on this popular

story - Alice in Wonderland.)

1927:

Criterion Theatre in Los Angeles, California.

 1956:

Disneyland's Indian War Canoes attraction debuts in Critter Country. An addition to the

 Indian Village, the Indian War Canoes is powered by oar-bearing Disneyland guests who, with the assistance of an

"Indian guide," travel around the Rivers of America.

Walt Disney and his brother Roy (along with their wives) visit

Marceline, Missouri - their boyhood home and inspiration for Main

Street USA. That evening, approximately 6,000 persons from Marceline and

surrounding communities gather at the new Walt Disney Municipal Park (located just south

of the Marceline Country Club) to witness the dedication of a $78,500 swimming pool.

1968:

Mindy Feldman, sister of actor Corey Feldman and a member of the 1977-1978 TV series The New Mickey Mouse Club, is born.

1984:

World Premiere Circle-Vision (located in Disneyland's Tomorrowland) begins alternating two Circle-Vision 360° films - Wonders of China (in the morning) and American Journeys (in the afternoon & evening).

1987:

Tokyo Disneyland's version of Big Thunder Mountain sends its first 

run-away mine train flying over the tracks in Westernland.

Over 87,000 guests visit Disneyland on this holiday -

an all-time record up to this time!

1988:

"Walt Disney World 4th of July Spectacular" is broadcast on television.

1992:

CBS-TV airs Celebrate the Spirit! Disney's All-Star 4th of July Spectacular. Hosted by John Ritter, the 2-hour show features musical acts like Mary Chapin Carpenter, Billy Ray Cyrus, and Celine Dion. The program switches back and forth from the Magic Kingdom in Walt Disney World, Epcot Center, Disney-MGM Studios and Disneyland. The new

nighttime spectacular, Fantasmic! is also highlighted. 

1998:

Many towns across Florida including Walt Disney World cancel firework celebrations due to risk of setting additional forest fires in that state's worst fire disaster in fifty years.

Disney Channel Italy is launched. Among the first programs on the channel are Disney animated television series, such as Timon & Pumbaa and Aladdin: The Series, Disney films and Disney Channel Original Movies.

(Disney Channel will cease broadcasting on May 1, 2020, due to the launch of Disney+ in Italy.)

1999:

Fantasy in the Sky, the nightly fireworks spectacle at Walt Disney World's 

Magic Kingdom, gives way to Red, White & Blue, an 18-minute show boasting patriotic music and more than 900 pyrotechnic devices. "Stereo" fireworks

surround guests viewing from the shadows of Cinderella Castle

in the Magic Kingdom and points all around the Seven Seas lagoon.

Plus the colorful Main Street Electrical Parade brightens the streets

of the Magic Kingdom twice during the evening.

2000:

At Walt Disney World, a giant 1 and a half-ton, 24 by 13 foot cherry cobbler - that

resembles the Star-Spangled Banner - is dished out to guests.

Heather Headley, Adam Pascal, and Sherie Rene Scott take part in the

Operation-Sail 2000 celebration in New York Harbor performing selections from

Disney's Broadway musical 
Aida
.
Alice in Wonderland, Mary Poppins, and Robin Hood are released to VHS and DVD

under the Walt Disney Gold Classic Collection banner.

2001:

Disney's Electrical Parade returns to Anaheim, California, with

nightly performances at Disney's California Adventure. Disney's

Electrical Parade (formerly called the Main Street Electrical

Parade) originated at Disneyland back in 1972.

2002:

At Walt Disney World, 500 immigrants from

89 countries are sworn in as U.S. citizens.

2003:

Walt Disney World guests are treated to a special edition of 

Fantasy in the Sky fireworks featuring patriotic music. 

 1963:

The legendary Count Basie and his orchestra perform at Disneyland - finishing up

a week of live performances.

 1965:

Stan Kenton & his orchestra play the final show of a 6-day engagment at Disneyland.

1982:

Woody Herman and His Young Thundering Herd bring their big band sound to Disneyland for the first of a seven-day engagement.

1996:

Although established in 1994, "Phase One" of Disney's newest 

Florida community, Celebration, has its grand opening.

1955:

A
 special pre-opening party is held at the Disneyland for employees. (The park will 
debut
 in just 13 days.)
Percival C. Pearce, a producer, director, and writer, best known for his work with 

Disney, passes away at age 56 in London, England. Born in Illinois in 1899, he started 

working for Disney in 1935. His producer credits include Song of the South, So Dear to My Heart, Treasure 

Island, The Story of Robin Hood and His Merrie Men, The Sword and the Rose, and Rob Roy, the Highland 

Rogue. He helped write Fantasia and was the story director for Bambi.

For a brief time in 1956, 

Disneyland guests on 

Tom Sawyer Island were given 

fishing poles, hooks, and worms so 

they could fish for live catfish from 

the Catfish Cove 

docks near

the Old Mill! 

1898:

Actor and singer Johnny Lee, the voice of Br'er Rabbit in Disney's 1946 Song of

the South, is born in Los Angeles, California. First starting out in show business as a dancer,

today Lee is best remembered as the shyster lawyer Algonquin J. Calhoun on the Amos 'n' Andy 1950s sitcom.

2007:

At Walt Disney World's Magic Kingdom, a July 4th swearing-in of 1,000 

new Americans take place. The ceremony features the presentation of 

the colors, a keynote address by U.S. Senator Mel Martinez of Florida, 

and Gloria Estefan singing the national anthem.

Hollywood Records recording artists Aly & AJ perform an edited version 

of their single "Potential Breakup Song" (from the album Insomniatic) on 

TV's Live with Regis & Kelly. 

1950:

Actor Jonathan Benair, the voice of the Black and White TV in the 1987 animated film The Brave Little Toaster and Jim Bob in the 1997 The Brave Little Toaster to the Rescue, is born in Los Angeles, California. Also supplying voices for the 1995 Toy Story, Benair had an independent career and so did very few acting roles. An amateur film historian, Benair frequently made appearances at film festivals. Sadly he passed just shy of his 48th birthday in 1998.

1872:

Calvin Coolidge, the thirtieth United States President, is born in

Vermont. Visit him and all the U.S. Chief Executives at

 Disney World's The Hall of Presidents.

In the United States, Independence Day (also 

known as the Fourth of July) is a federal 

holiday commemorating the adoption of the 

Declaration of Independence on July 4, 1776, 

declaring independence from the 

Kingdom of Great Britain.

2008:

A popular July 4th tradition at Walt Disney World Resort continues as

star-spangled salutes and fireworks are presented at the Magic

Kingdom, Hollywood Studios, Epcot, and Downtown Disney.

"It is particularly thrilling to see this fine swimming pool here because when I was a kid here in Marceline we swam in a cow pasture pond – after we chased the cows out." -Walt Disney

Disney's Beauty and the Beast is widely released in

theaters in South Korea

Today is Independence Day

2009:

Disney World's revamped Hall of Presidents opens. Among the changes 

to the classic attraction (which first opened with the park in 
1971
) is the additon of an Audio-Animatronics figure of U.S. President Barack Obama. The new Obama figure was created by Director of Sculpture
Valerie Edwards (who has taken over for Disney Legend Blaine Gibson).

2010:

with the Theme Park Insider Awards. This year's winners include Bistro De Paris at Epcot for

best theme park restaurant and Disney's Wilderness Lodge at Walt Disney World for best theme park hotel.

1934:

Peter Behn, the voice of young Thumper in the 1942 Bambi, is born in San Francisco, California. Only 4-year-old at the time the film was in production, he later appeared in a documentary about the making of Bambi in 1994.

2011:

The night skies over Walt Disney World Resort light up with special patriotic

 pyrotechnic shows on this Independence Day. Magic Kingdom presents "Disney's Celebrate

 America! A Fourth of July Concert in the Sky" paying homage to the hopes and dreams of America's forefathers.

 At Disney's Hollywood Studios Fireworks, lighting and special effects – backed by the driving live rock and roll of

 Mulch, Sweat, and Shears – combine to bring a new twist to celebrating the Fourth. At Epcot, sky-watchers

 check out "IllumiNations: Reflections of Earth" enhanced by "The Heartbeat of Freedom," an overture of

 traditional Americana themes displayed in a pyrotechnic and laser light event.

1977:

T
his day's issue of 
New West
 magazine features the article "Space Out in Ahaheim: The Greatest Ride of All." Written by Charlie Haas, 
the article
 is about
Disneyland's newest attraction, Space Mountain.

 1964:

An amazing 60,917 guests visit Disneyland on this holiday.

1957:

Walt Disney, Fess Parker, Jimmie Dodd, the Mouseketeers, and a group of costumed Disney characters take part in an Independence Day parade in Evanston, Illinois (just north of Chicago).

"I get red, white,

and blue at times."

-Walt Disney

1989:

A replica of the Liberty Bell is hoisted and lowered into its permanent spot inside

Liberty Square at the Magic Kingdom, Walt Disney World.

1995:

Actress, singer, and socialite Eva Gabor passes away at age 76 in Los Angeles, California. She provided the European-accented voices of Duchess in The Aristocats, and Miss Bianca in

The Rescuers and The Rescuers Down Under. (Gabor is probably best remembered for her role on the 1965–71

television sitcom Green Acres as Lisa Douglas, the wife of Eddie Albert's character, Oliver Wendell Douglas.)

1978:

Actress Becki Newton is born in New Haven, Connecticut. Known for her role as Amanda Tanen on ABC-TV's Ugly Betty, she also can be heard in an episode of the animated series Mickey Mouse.

 1974:

Voice actor Mick Wingert is born in Lemoore, California. His Disney film credits include the 2009

The Princess and the Frog and the 2014 The Pirate Fairy. Wingert also provided voices for Disney Channel's Elena of Avalor and the Disney XD series Guardians of the Galaxy.

2014:

Singer Katy Perry spends Independence Day at Walt Disney World.

She is taking a break from her global "Prismatic" concert tour.

1981:

Film producer, illustrator, writer and animator Stephen Bosustow passes away at age 69.

Bosustow began his animation career in the early 1930s working for the Ub Iwerks and Walter Lantz studios before joining Walt Disney Productions in 1934 as an animator and writer. Bosustow worked on Mickey Mouse cartoons and feature films such as Snow White and the Seven Dwarfs, (1937) and Bambi (1942.).He left Disney during the 1941 Disney animators' strike and joined Hughes Aircraft as an illustrator. He later co-founded the Industrial Film and Poster Service in 1943 which evolved into UPA. Today he is chiefly remembered for producing a string of Mr. Magoo and Gerald McBoing-Boing cartoons in the 1950s, three of which earned Academy Awards.

1961:

Screenwriter and film producer Ted Elliott is born in Santa Ana, California. Along with his writing partner Terry Rossio, Elliott has written some of the most successful American films of the past 30 years, including Aladdin (1992), and the Pirates of the Caribbean series (2003-11). His credits also include Treasure Planet (2002), National Treasure (2004), and National Treasure: Book of Secrets (2007).