1913:

Actor Don DeFore, who appeared on the TV programs Disneyland '59

 and Dateline: Disneyland is born in Cedar Rapids, Iowa. Walt Disney and

DeFore became friends while DeFore served as the president of the Television Academy of Arts and Sciences

 (1954 & 1955). As president DeFore, along with Ed Sullivan, sold the first live nationally-broadcast Emmy Awards

 to NBC. An impressed Walt Disney later wanted to meet "the guy that was able to do that." Beginning in 1957,

 Frontierland - the only concession in the park with the name of a real living person! (Fans of classic TV will

 remember Don DeFore as "Thorny" Thornberry on The Adventures of Ozzie and Harriett and as George Baxter

on Hazel.)

C
artoonist 
Walt Kelly
, best known for his comic strip 
Pogo
,
 is born in Philadelphia, Pennsylvania. Between 1936-1941 he worked

 for the Walt Disney Studios as a story man and animator on such features as Snow

 White and the Seven Dwarfs, Pinocchio, Dumbo, and Fantasia. During the 1941

 animators strike, Kelly did not picket the studio but instead took a leave of absence.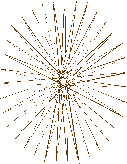 2000:

Disney Legend Carl Barks, the cartoonist who drew Donald Duck comic

books for three decades, passes at the age of 99 at his home in Grants Pass,

 Oregon. Born in 
1901
, he started at Disney in 1935. From 1943 to 1966 Barks, often referred to as "The Duck
 Man," wrote and drew hundreds of Disney's Donald Duck comics.

Touchstone Pictures releases The Crew starring Burt Reynolds, Richard Dreyfuss, Dan Hedaya, Jennifer Tilly and Seymour Cassel. Four former wiseguys, getting on in years and living at the ratty Raj Mahal senior citizen residence hotel in Miami, must hatch a scheme to save their retirement residence from renovation.

"In like a dimwit, out like a light."

-Cartoonist Walt Kelly (born This Day in Disney History 1913)

1923:

Walt Disney (now residing in California) writes a letter to film distributor 

M. J. Winkler of New York City informing her that he is no longer 

connected with the Laugh-O-Gram Films in Kansas City, Missouri. Walt writes that "I am 

establishing a studio in Los Angeles for the purpose of producing the new and novel series of cartoons I have 

previously written you about." (The novel series will be called 
Alice Comedies
.)
1930:

Actor Sean Connery, who appeared in Disney's 1959 Darby O'Gill and

 the Little People, is born in Scotland. A tale about a wily Irishman and his battle

 of wits with leprechauns, Connery portrayed Michael McBride. James Bond creator Ian

 Fleming and producer Albert R. Broccoli later saw Connery in the Disney film and cast him

 as Secret Agent 007 for the 1962 feature Dr. No.

1931:

R
egis Philbin, the host of ABC's 
Who Wants To Be a Millionaire
 and 
Live with Regis & Kathie Lee
 (later 
Regis & Kelly
), is born in New York City. He was also the co-host of Disney's 
Christmas Day
 parades for many years beginning in 1991. Philbin voiced Typhon in 
Hercules
 and himself in
Lilo & Stitch: The Series
. In 2011 Philbin was named a 
Disney Legend
. (
Live with Regis & Kathie Lee
 was the
first daytime television talk show ever produced by Disney/Buena Vista.)

1958:

films as James and the Giant Peach, The Nightmare Before Christmas, and Alice in 

Wonderland is born in Burbank, California. As a youngster he won a Disney scholarship to attend 

the California Institute of the Arts and was later hired by the Walt Disney Studios as an animator apprentice.

While at Disney he worked as an animator, storyboard artist and concept artist on films such as The Fox and the 

Hound, The Black Cauldron and Tron. Longing to work on solo projects, Burton made his first short, Vincent, a six-

minute black-and-white stop motion film while at Disney in 1982. Today famous for his dark, gothic, macabre and

quirky take on horror and fantasy style movies, Burton's 3D stop motion animated Frankenweenie (based on a short

he first created at Disney in 1984) was released by Walt Disney Pictures in 2012.

1985:

Three-year old Brooks Arthur Charles Burr is welcomed as Disneyland's 250-millionth visitor! 

1989:

The Indiana Jones Epic Stunt Spectacular attraction is dedicated at the Disney-MGM Studios in Florida. It is the first theme park attraction to use a computer based show control system in conjunction with a programmable logic controller system to trigger, control and sequence complex live events in real time ... in many cases controlled by the actors! The 30-minute stunt show recreates some of the most thrilling and heart-pounding moments from the Indiana Jones films.

1998:

Siren Records releases the theme park album Chris Calabrese: Ragtime At The Magical Kingdoms. Calabrese has performed as the Main Street pianist in Disney theme parks from America to Japan.

Actress/singer China Anne McClain is born in Atlanta, Georgia. She portrayed Chyna Parks in the Disney Channel Original Series A.N.T. Farm, and appeared in the Disney Channel films How to Build a Better Boy, Descendants 2, and Descendants 3. McClain also appeared in episodes of Hannah Montana, Jonas, and Wizards of Waverly Place.

1961:

Award-winning singer & actor Billy Ray Cyrus (Robbie Stewart on Disney Channel's

Hannah Montana) is born in Flatwoods, Kentucky. Cyrus was a part of the 2008

Disney collection, Country Sings Disney. In 2009 his album Back to Tennessee was released on Lyric Street

Records, a label owned by the Disney Music Group. Cyrus voiced the character of Buck Buckerson for a 2008

episode of Phineas and Ferb. The father of Miley Cyrus, he is best known for his 1992 hit single "Achy Breaky Heart."

2006:

Disney's live-action feature Invincible - based on real-life football hero Vince Papale and starring Mark Wahlberg & Greg Kinnear - opens in theaters.

In response to the news on August 24 that a team of astronomers have demoted 

Pluto to "dwarf planet" status, the Seven Dwarfs themselves take time to issue a statement, via their friends at the Walt Disney World Resort:

Although we think it's Dopey that Pluto has been downgraded to a dwarf planet, 

which has made some people Grumpy and others just Sleepy, we are not 

Bashful in saying we would be Happy if Disney's Pluto would join us as an eighth 

dwarf. We think this is just what the Doc ordered and is nothing to Sneeze at.

Disney Channel's The Cheetah Girls 2 airs. An amazing 7.8 million viewers tune in to watch the 

original movie which features Disney star Raven-Symone (of That's So Raven) as a member of an all-girl band 

that travels to Spain.

The final episode of the Disney Channel Series Brandy & Mr. Whiskers airs. Running since 2004, the series featured the voices of  Kaley Cuoco as Brandy (a short tempered mongrel) and Charlie Adler as Mr. Whiskers (a lop-eared white rabbit).

The Disneyland  television series moved from ABC to NBC in 1961 to take advantage of that network's ability to broadcast in color.

1992:

The Party (a pop group made up of Disney Channel Mouseketeers)

 release their third album Free on Hollywood Records.

2007:

D
isney 
Legend
 Armand Bigle passes away at age 89 in Paris, France. Often
 referred to as Disney's "Godfather of Europe," he first joined Disney in 1949, when Roy O. Disney tapped him to serve as Disney's premier European sales representative.

"At the time, we had no significant merchandising business in Europe. Once Armand accepted the position, however, the business grew rather wildly." -Roy E. Disney

2005:

B
eauty and the Beast
 wins the 2005 Broadway Show League softball championship at New York City's Central Park, beating three-time victors 
The Producers
, 13-3!
2008:

It is reported that Pixar has hired actor Michael Keaton as the voice of 

Ken (Barbie's boyfriend) for the new Toy Story 3 (scheduled for a 

summer 2010 release).

Disney announces it has sold 298 acres of Florida land to Four Seasons Hotels and Resorts for a hotel and golf course to anchor a previously announced luxury development on the northeast border of Walt Disney World Resort.

In memory of Carl Barks (1901-2000)

After many years at NBC, the

 series moved to CBS for a short

 time. It ultimately made its way

 back to the now Disney-owned ABC.

"I knew Walt Kelly very well. We both came to the studio at around the same time and were great

friends in the early days." -Disney Legend Marc Davis

1952:

Walt and Lillian Disney, their daughters, Sharon & Diane and Lillian's niece, Marjorie

 Sewell Bowers, leave Europe sailing from Naples, Italy, aboard the Independence.

 They have been on holiday since July 6 (when they first arrived in England). They will arrive in New York on

 Wednesday, September 3, and Walt will be back in his Burbank office on September 9, the day after Labor Day.

Cartoonist Walt Kelly born

"These comics are one of the few things you can point to and say, 'Like it or not, this is what America is.' And it is for just this reason that they are a priceless part of our literary heritage." -George Lucas on Carl Bark's work

1962:

Meet Me at Disneyland (a limited TV series broadcast live on KTTV directly from the Anaheim park) airs episode 11 "Swingin' at the Magic Kingdom." Johnny Jacobs hosts this celebration of swing music featuring The Elliott Brothers and their orchestra, Frank Sinatra Jr., Ziggy Elman, Sandi Di Shell, and Gloria Wood. Meet Me at Disneyland is designed to boost park attendance during the summer weeknights.

1956:

The Disneyland Hotel celebrates its "official" grand opening with many Hollywood 

stars and celebrities attending the festivities (although it has been opened since

October 5, 1955
). Celebrity guests include Art Linkletter, William Bendix, Alan Ladd, Yvonne
DeCarlo, Jeanne Crain, Anaheim Mayor Charles Pearson and of course Walt Disney.

This Day in Disney History - THE FIRST - THE ORIGINAL

Traveling in time since 1999!

1933:

Actor Tom Skerritt is born in Detroit, Michigan. His Disney credits include the live-action feature

Those Calloways and the TV episode The Further Adventures of Gallegher: The Daily Press vs. City Hall. In

December 2010 he narrated Disneyland's Candlelight Ceremony. (The Emmy Award-Winning actor has appeared

in over 40 films and more than 200 TV episodes.)

2019:

Today is the final day of the 2019 D23 Expo in Anaheim, California. The 3-day event showcased dozens of exclusive reveals and announcements for Disney parks and resorts across the globe.

Today's many events include:

-The Little Mermaid: The 30th Anniversary Celebration!

-The Art of Disney Storytelling

-Disney Parks, Experiences and Products Presentation - the name of the new Epcot ride, Guardians of the Galaxy: Cosmic Rewind, is announced

-Marc Davis in His Own Words – Imagineering the Disney Theme Park

-Disneyland '59: Matterhorn, the Monorail, and Submarine Voyage

2014:

The 66th Primetime Emmy Awards are handed out at a ceremony at the Nokia Theatre in Downtown Los Angeles, California. ABC-TV's Modern Family wins in 3

categories: Outstanding Comedy Series, Outstanding Supporting Actor in a Comedy Series (Ty Burrell as Phil Dunphy), and Outstanding Directing for a Comedy Series.

1975:

Actress Michelle Beaudoin is born in Alberta, Canada. She's best known for her role

as Jenny Kelley in the sitcom Sabrina, the Teenage Witch.

Wishes: A Magical Gathering of Disney Dreams, a fireworks show running at Disneyland Paris since July 2005, closes.