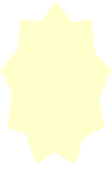 2006:

Actress Shelley Winters passes away in Beverly Hills, California.

A two-time Oscar winner, she appeared in Disney's 1977 Pete's Dragon.

1898:

Author and mathematician Lewis Carroll, best remembered for his Alice

books, Alice's Adventures in Wonderland (1865) and Through the Looking-Glass 

(1871) dies suddenly of violent pneumonia. He was just 2 weeks away from turning 66 

years old. (His work will have a lasting impression on many - including Walt Disney.)

1924:

Actor Guy Williams is born Armand Joseph Catalano in New

York City. He will go on to be the star of Disney's Zorro TV

 series (as well as the classic 60s sci-fi series Lost In Space).

1949:

Disney's Pluto short Pueblo Pluto, directed by Charles Nichols, is released.

1962:

The NBC-TV series Walt Disney's Wonderful World of Color

airs part 2 of "The Silver Skates."

1979:

The Wonderful World of Disney airs part 2 of "Donovan's Kid," 

starring Darren McGavin, Mickey Rooney and Shelley Fabares.

1990:

E
pcot's Person of the Century attraction is 
launched
 at CommuniCore West.
The first of two four story dolphins are placed atop the Walt Disney World

 Dolphin Resort. Still under construction, the hotel will open in June.

2001:

Starting today, Disney Auctions offers Disney Parks and Resorts One-of-a-Kind Collector Pins. As part of the 15-month Millennium Celebration at Disney World, guests were 

introduced to pin trading & collecting. While the pins are no longer available at the parks, collectors can 

now bid for one-of-a-kind collectors' pins at Disney Auctions (www.ebay.disney.com). For the first time ever 

online, Disney offers retired pins and one-of-a-kind prototype pins.

2003:

Disney releases 4 classic live-action films on video & DVD:

The Absent-Minded Professor, The Computer Wore Tennis Shoes, The

 Moon-Spinners, and The Horse In The Gray Flannel Suit.

1926:

Actor and author Tom Tryon is born in Hartford, Connecticut. Disney fans will know him 

as the TV cowboy Texas John Slaughter (shown on the Wonderful World of Disney from 1958-1961). Tryon 

also starred in Disney's 1962 live-action comedy Moon Pilot.

Also born, is stage, film and television actor Frank Aletter in Queens, New York.

His Disney credits include A Tiger Walks, Now You See Him, Now You Don't, and Run, Cougar, Run.

1955:

The Donald Duck short No Hunting, directed by Jack Hannah, is released. Donald goes hunting after being inspired by his pioneer ancestor. Narrated by Robert C. Bruce, the voice cast includes Clarence Nash and Bill Thompson. Disney's first short of the new year, it will be nominated for an Academy Award (Short Subjects - Cartoons).

2007:

The NFFC (the club for Disneyana enthusiasts) host the World's Largest

 Strictly Disneyana Show & Sale at the Crowne Plaza Resort Hotel in

 Garden Grove, California.

Emmy-winning composer Harvey Cohen passes away at age 55 in Los

 Angeles. He orchestrated music for Disney's live-action 2006 feature The

 Shaggy Dog, and composed music for both the 1998 Belle's Magical

 World and the 1994 TV series Aladdin.

Between 1940 and 1941, the

Gillette Safety Razor Company

issued paper masks of characters

from Disney's Pinocchio as part of

a special promotion.


1831:

The novel The Hunchback of Notre Dame (in French, Notre-Dame de Paris) by French 

author Victor Hugo is first published. Set in 1482 Paris, the story centers on Quasimodo, a deformed 

hunchback who is the bell-ringer of Note Dame. The novel will become enormously popular and be adapted to the 

screen a number of times. Hugo's novel will inspire the 1996 Disney animated musical feature

The Hunchback of Notre Dame.

2005:

The Disney Channel Original Movie Now You See It... debuts. Starring Alyson Michalka (of Aly & AJ), Johnny Pacar, and Frank Langella, the movie features a cover version of of the song "Do You Believe in Magic" performed by Aly & AJ.

2008:

Starting on this day (and continuing through the next 10 days) Imagineers field test a wireless device at Disney World known as the Disney Magic Connection. The hand-held 

unit has the potential to inform guests in real time what the current wait time is at a specific attraction! It will also let 

a visitor know whether there are any FastPasses left for a particular attraction ... and when they will be available.

Sixty families will be randomly chosen each day at the Magic Kingdom to participate in the program.

"Adversity makes men, and prosperity makes monsters." -author Victor Hugo

                                         "I did a stage play and Walt Disney sent the head of talent for Disney Studios to see this play. I had no idea he 

was in the audience. I guess there were about ten girls in the cast, but a card was sent backstage with a man's name on it and 

asked me to please call him at the studio. So, I called him and he asked me if I had an agent and I said, 'No', and he said, 'Well you'd

better get one because we'd like to test you for Zorro'." -Guy Williams

2011:

Costa Rica greets Mickey and Minnie Mouse aboard the Disney cruise ship the 

Disney Wonder. It is the very first time a Disney cruise ship has docked in Costa Rica. The Disney Wonder 

and its 1,800 passengers embarked from Florida and made several stops before coming to visit Costa Rica's 

nature parks and reserves. The Disney Wonder is in the midst of a 15-night Panama Canal Westbound Cruise 

that will end in Los Angeles (its new home for the next few years).

The 16th Critics' Choice Awards takes place at the Hollywood Palladium, honoring

the finest achievements of 2010 filmmaking. Winners include:

Best Costume Design: Alice in Wonderland – Colleen Atwood

Best Makeup: Alice in Wonderland

Best Animated Feature: Toy Story 3

2013:

Winter Wonderland begins at Epcot. A Limited Time Magic event, guests can experience falling snow

and meet Disney characters at the Canada Pavilion, through January 20.

This Day in Disney History - THE FIRST - THE ORIGINAL

Traveling in time since 1999!

1994:

Walt Disney Pictures releases the family adventure film Iron Will.

Needing money for college and to save the family farm in South Dakota, Will Stoneman (played by 

Mackenzie Astin) decides to travel to Winnipeg, Canada to take part in a dog-sled race from Winnipeg to 

Saint Paul, Minnesota. With the aid of Ned Dodd (August Schellenberg), the young man prepares both

physically and mentally for the harsh weather and terrain throughout the race. During the race, Will

becomes popular with the newspaper media as reporter Harry Kingsley (Kevin Spacey) tells about Will's 

strong courage in what he must do.

1938:

The day after Snow White and the Seven Dwarfs Radio City Music Hall debut,

the New York Times publishes a review by Frank S. Nugent of Disney's first animated movie. Page 21 contains a drawing of Dopey and these words:

"Sheer fantasy, delightful, gay and altogether captivating, touched the screen yesterday when Walt Disney's

long-awaited feature-length cartoon of the Grimm fairy tale, "Show White and the Seven Dwarfs" had its local 

premiere at the Radio City Music Hall. Let your fears be quieted at once: Mr. Disney and his amazing technical 

crew have outdone themselves..."

2014:

Disney rolls out a high tech Fast Pass+ at the Magic Kingdom in Florida.

Fast Pass+ allows reservations on up to 3 rides a day at the popular Disney World park. Guests who stay

on property can reserve rides 2 months or even longer in advance. Disney hopes this will end the mad race to

Fast Pass machines when the park opens. There are plans to add it to other parks in the coming weeks.

1969:

Actor, director, and producer Jason Bateman is born in Rye, New York. He is the voice of Nicholas P. "Nick" Wilde, the red fox con artist, in Disney's 2016 animated Zootopia. In 1986 he appeared in "The Thanksgiving Promise," an episode of The Wonderful World of Disney. Bateman's Miramax credits include Extract and The Switch.

2016:

Nominations for the 88th Academy Awards are announced on this day. Disney/Pixar is included with Best Original Screenplay: Inside Out, Best Animated Feature Film: Inside Out, and Best Achievement

in Costume Design: 
Cinderella
. Winners will be announced 
February 28
.
Actor and director Alan Rickman passes away at age 69 in London, England.

His Touchstone & Disney credits include The Hitchhiker's Guide to the Galaxy (2005), Alice in Wonderland (2010), 

and Alice Through the Looking Glass (2016). (Harry Potter film fans will remember him best for his role of Professor Severus Snape.)

2000:

Play It to the Bone, a sports/comedy-drama film, starring Antonio Banderas and

Woody Harrelson, and written & directed by Ron Shelton, is released in U.S. theaters.

A Touchstone Pictures production, It follows the adventures of two boxers and best friends who travel to Las Vegas

in order to fight each other for the sake of a chance to compete for the middleweight title.

1967:

Actress Emily Watson is born in London, England. She portrayed Rose Narracott in Touchstone's 2011 War Horse (a war film distributed by Walt Disney Studios Motion Pictures).

1943:

Actress and playwright Holland Taylor is born in Philadelphia, Pennsylvania. Her Disney roles include Beatrice Stanhope in the live-action George of the Jungle. Her voice credits include Queen Myrrha in Hercules: The Series, Prudence in Cinderella II: Dreams Come True & Cinderella III: A Twist in Time, and Mrs. Cornwall in an episode of Fillmore! She won the 1999 Primetime Emmy Award for Outstanding Supporting Actress in a Drama Series for her role as Honorable Roberta Kittleson on the ABC drama The Practice (1998–2003). In 2017, Taylor played Andrea in an episode of the ABC TV sitcom Speechless. She is probably best known for her role of Evelyn Harper on the CBS sitcom Two and a Half Men (2003–2015) in which she received four Primetime Emmy Award nominations.

1958:

Comedian, actress & writer Judy Toll is born in Philadelphia, Pennsylvania. Providing voices for The Brave Little Toaster (1987), she also wrote 2 episodes of Boy Meets World. (Passing in 2002, Toll is best remembered for her work on Sex and the City.)