2003:

The Wonderful World of Disney airs 

"Meredith Wilson's The Music Man" starring Matthew Broderick 

(a 3-hour new presentation of the classic musical).

1903:

Ventriloquist, actor & radio performer Edgar Bergen (famous for

his wooden puppet sidekick Charlie McCarthy) is born Edgar

John Berggren in Chicago, Illinois. His Disney credits include the TV shows

Disneyland '59 and One Hour in Wonderland. Bergen also portrayed himself in the 1947 Fun and Fancy Free (narrating the "Mickey and the Beanstalk" segment). That same year Walt Disney himself was a guest on Bergen's popular radio show. Just prior to his death in 1978, Bergen filmed scenes for the 1979 release The Muppet Movie. Although not the 

most technically skilled ventriloquist – Charlie McCarthy frequently twitted him for moving his lips  – Bergen was loved for 

his superb sense of comedic timing. (Edgar Bergen is the father of actress Candice Bergen.)

1953:

Newsweek features an article on the Disney Studios and their latest hit

Peter Pan. At the end of the article, it is announced that after the next animated

 feature, Lady and the Tramp, that Beauty and the Beast and Walt Kelly's Pogo

 the Possum are possibilities for future Disney animated features.

1955:

The Disneyland television series presents "Cavalcade of Songs," a look at Disney

music and its importance in film. Guests include singer/songwriter Peggy Lee, songwriter Sonny Burke,

the Mellomen (a vocal group featuring Thurl Ravenscroft), and the Firehouse Five (a musical group made up of

1960:

Annette Funicello sings "O Dio Mio" (written by Al Hoffman and Dick 

Manning) on TV's American Bandstand. Disney's most popular cast member of the 

1950s Mickey Mouse Club, Funicello is still under contract with Disney. Although uncomfortable

being thought of as a singer, she has had a string of hit records. (Songwriter Hoffman co-wrote

much of the music for the 1950 Cinderella.)

1964:

Walt Disney's Wonderful World of Color airs part 2 of "The Scarecrow of Romney Marsh," starring Patrick McGoohan. A three-part miniseries, McGoohan plays Dr. Syn, an 18th

century country priest who leads a rebel band against the King's naval press gangs.

1984:

Disney's Mickey's Christmas Carol is nominated for an Academy Award (Short

 Film, Animated). It will be edged out by Sundae in New York, a clay-animated film.

1993:

Sharon M. Disney Lund, the second daughter of the late Walt Disney, passes away of 

complications from cancer at age 56. She had been a director of The Walt Disney Company since 1984 

and an officer of Retlaw Enterprises Inc., a successor to the corporation her father organized in 1952 for certain 

personal business ventures. (California Institute of the Arts will later rename its school of dance THE SHARON 

DISNEY LUND SCHOOL OF DANCE following a gift of $11 million from the Sharon D. Lund Foundation.)

The Disney Channel airs For Our Children: The Concert, the same day Walt Disney 

Records releases the album "For Our Children: The Concert." A group of stars and musicians 

come together to perform a live concert to benefit The Pediatric AIDS Foundation. The concert

features TV stars Mayim Bialik and Neil Patrick Harris and such musical guests as Melissa Etheridge, Paula Abdul, 

Randy Newman and Bobby McFerrin.

1994:

D
isney commits $500,000 to create 
GOALS
, a program designed to offer 
organized athletics, supplementary education and community service to local 

underprivileged youths.

2000:

Under a drizzly afternoon sky, Mickey Mouse, President of the Disneyland

Resort Cynthia Harriss, the Disneyland Resort Millennium Ambassador

Team of Dorell Mitter and Jennifer Simis, over 600 school children and Disneyland cast

members all gather in front of the Disneyland Main Street Train Station to begin Disneyland's 45th Anniversary celebration. As part of the festivities inaugurating a yearlong celebration

of "45 Years of Magic" at Disneyland, singer-songwriter Kenny Logins makes a special appearance performing his new song "Your Heart Will Lead You Home" from The Tigger Movie.

2001:

Disney's Recess: School's Out (based on the cartoon series) is released in theaters.

 TJ (voiced by Andrew Lawrence) and his friends must save summer vacation from disappearing forever!

The voice cast includes James Woods, Pamela Segall, Melissa Joan Hart and April Winchell.

The Disney Channel Original Movie Motocrossed, about a girl named Andrea

 Carson (played by Alana Austin) who loves motocross, debuts.

1991:

The live stage show "Dick Tracy Starring in Diamond Double-Cross" gives its 

final performance at Disney-MGM Studios' amphitheater. The show has been 

running since May 1990; just prior to the June 1990 Touchstone release of Dick Tracy. (A Disneyland 

version of the show ran from June to December of last year.)

2007:

Walt Disney Pictures and Walden Media's live-action feature Bridge to Terabithia, based 

on the Katherine Paterson novel, is released. Directed by Gabor Csupo, young Jess Aarons (Josh 

Hutcherson) and Leslie Burke (AnnaSophia Robb), both tired of being bullied at school and neglected at home, escape 

into the woods where Leslie opens Jess's mind to the amazing kingdom of Terabithia ... a secret land where they reign 

supreme. The film also features Zooey Deschanel, Robert Patrick and Kate Butler.

Animal Kingdom's Tree of Life

is 145 feet tall. It has 45 secondary

 branches that lead to 756 tertiary

 branches. With 7,891 end branches,

 the entire structure is covered with

 102,583 manmade leaves, each of

 which is more than a foot long!

2008:

Disney's President's Day Fastpitch Open kicks off at Disney's Wide World 

of Sports in Florida. The 3-day tournament is sanctioned by the Amateur Softball Association of America.

1978:

A
ctor, singer, puppeteer, and dancer 
John Tartaglia
 - the last to play the role of 
Lumiere in Disney's 
Broadway
 musical 
Beauty and the Beast
 - is born in Maple 
Shade, New Jersey. He is also the creator, executive producer, and star of his own television show for 

Playhouse Disney entitled Johnny and the Sprites. (Coincidentally, Tartaglia also portrayed Pinocchio ... but 

for the Broadway show Shrek, The Musical.)

1904:

Actor James Baskett, Uncle Remus in Disney's Song of the South, is

born in Indianapolis, Indiana. Baskett supported himself as an actor, moving from his

home town to New York City where he joined the company of Bill Robinson, better known

as Mr. Bojangles. As Jimmie Baskette, he appeared on Broadway with Louis Armstrong in the

all-black musical revue Hot Chocolates in 1929. In 1945, he auditioned for a bit

part dubbing one of the animals for a new Disney feature based on the Uncle Remus stories.

Walt was so impressed with Baskett's talent, that he hired him on the spot for the lead role of

Uncle Remus - thus making Baskett the first live actor ever hired by Disney to play in a feature

film. The crowning achievement of his career, Baskett won an honorary Academy Award in

1948 
for his role of Uncle Remus (after some lobbying by popular Hollywood columnist
Hedda Hopper). This made Baskett not only the first black male to ever win an Oscar, but

also the first actor to win an Academy Award (although an honorary one) for a performance in a Walt Disney film.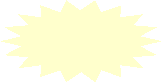 Disneyland's 45th Anniversary begins

2009:

Disney Channel debuts their newest original TV movie Dadnapped to 4.6 million 

viewers. Melissa (played by Emily Osment) has a bad case of sibling rivalry, only her competition is a fictional 

character in her father's best-selling novel about a teenage super spy. When her father (George Newbern) is 

"dadnapped" by a group of overzealous fans, it's up to Melissa to help him by tapping her inner superhero! Dadnapped 

also features Disney Channel favorites David Henrie, Jason Earles, Moisés Arias and Phill Lewis.

High School Musical 3: Senior Year is released in Region 2 (Japan, Europe, South Africa, the Middle East - including Egypt, and Greenland) DVD.

"Certainly Edgar Bergen's work with Charlie McCarthy and Mortimer Snerd was magic, magic in the real sense. Something happened when Edgar spoke through Charlie, things were said that couldn't be said by ordinary people. It's a way of looking at ourselves and our world in a fresh perspective. That's what theater does and what humor does and what Edgar Bergen did. He left this world a happier place because he was here, and I think that's about the finest thing a person can do with his life." -Muppet creator Jim Henson

1970:

Disney's It's Tough To Be A Bird is nominated for an Academy Award in

 the Short Subjects, Cartoons category. Directed by Ward Kimball, the film offers a humorous

 look at birds and the ways people perceive them. The 42nd Academy Awards will be presented 
April 7
.
2010:

Upon California Adventure closing for the day, nearly 300 Cast Members representing

 the two parks and the resort hotels participate in the 12th annual Flashback, a

 Broadway-style musical at Hyperion Theatre. In honor of the resort's 55th anniversary, the theme of

 this year's production is "Class of 55." The show (performed over 2 nights) is composed of four mini musicals

 themed to Fantasyland, Adventureland, Frontierland and Tomorrowland.  (The annual Cast event will raise about

 $10,000 for charities that support children.) 

1918:

Patty Andrews, one-third of the popular singing trio 

The Andrews Sisters, is born in Mound, Minnesota. Aside from

frequently playing themselves in movies, the sisters sold over 60 million records 

and lent their singing voices to Disney's Make Mine Music (1946) and Melody Time (1948). The trio also cut a version of "I've Got No Strings" (a song first heard in Pinocchio) with the Glenn Miller Orchestra in 1940.

1977:

Episode 23 of The New Mickey Mouse Club airs. Mouseketeers Allison and Pop visit the 

KMPC radio station in Hollywood, where Gary Owens gives them a tour of the KMPC record library and 

newsroom, and invites them to participate in his afternoon radio show. The Mouseka-Movie Special features 

Baloo the bear, singing "Bare Necessities" from the animated film Jungle Book.

1972:

Comedian Phyllis Diller hosts this day's episode of The Mickey Mouse Factory.

"Spooks and Magic" finds Mickey, Donald and Goofy trying to rid Diller's house of unwanted ghosts!

In Memory of Sharon Disney (1936-1993)

2012:

The brand new cruise ship Disney Fantasy sets sail for New York with a

fireworks salute on its first voyage after sea trials in January. The Fantasy was

built at the Meyer Werft shipyard in Papenberg, Germany, the second of two new ships for the

Disney Cruise Line, to be based in Port Canaveral, Florida. The ship will make its inaugural voyage

from Port Canaveral to the Caribbean on March 31.  

2014:

The series finale of Good Luck Charlie, "Good Bye Charlie," airs on the

Disney Channel.

Best Animated Film is awarded to Frozen (Chris Buck and Jennifer Lee) at the 67th British Academy Film Awards.

2018:

Black Panther, a Marvel Studios film based on the Marvel 

superhero character Black Panther, is released through 

Walt Disney Studios Motion Pictures. The film stars Chadwick

Boseman as T'Challa / Black Panther, alongside Michael B. Jordan, Lupita 

Nyong'o, Danai Gurira, Martin Freeman, Daniel Kaluuya, Letitia Wright, 

Winston Duke, Angela Bassett, Forest Whitaker, and Andy Serkis. T'Challa 

is crowned king of Wakanda following his father's death, but his sovereignty 

is challenged by an adversary who plans to abandon the country's isolationist 

policies and begin a global revolution. The 18th film in the Marvel Cinematic 

Universe, Black Panther is directed by Ryan Coogler, who co-wrote the 

screenplay with Joe Robert Cole. The film will receive numerous awards and nominations, with seven nominations at the 91st Academy Awards including 

Best Picture, with wins for Best Costume Design, Best Original Score, and 

Best Production Design. 

Hollywood Records releases the film's soundtrack, with a score by Ludwig

Göransson, on this same day.

Zombies, a Disney Channel Original Movie premieres.

A zombie football player named Zed, and Addison a teen cheerleader must

work together to show the town of Seabrook what they can achieve when

they embrace their differences and celebrate what makes them a community.

Based on "Zombies & Cheerleaders" by David Light and Joseph Raso, the 

film stars Milo Manheim, Meg Donnelly, Trevor Tordjman, Kylee Russell, and

Carla Jeffery. Zombies attracts a total of 2.57 million viewers on this evening

and will later spawn a sequel Zombies 2 (in 2020).

1996:

Touchstone Pictures and Mandeville Films releases the comedy Mr. Wrong starring

Ellen DeGeneres and Bill Pullman. A single and lonely woman finds the seemingly perfect man to date,

but soon regrets it when his deranged and possessive other personality emerges. Distributed by Buena Vista

Pictures, the cast includes Joan Cusack, Dean Stockwell, and Robert Goulet.

Muppet Treasure Island, a musical action adventure comedy film directed by Brian

Henson, produced by Jim Henson Productions, and distributed by Walt Disney

Pictures, is released in theaters. The fifth feature film to star the Muppets, it is based on Robert Louis Stevenson's classic 1883 novel "Treasure Island."  The Muppets, along with Kevin Bishop, Tim Curry, and Billy

Connolly, take to the high seas in search of buried treasure. 

1966:

Disney's live-action comedy The Ugly Dachshund is released to theaters. Starring Dean Jones and Suzanne Pleshette, the film tells a story about a Great Dane who believes he's a dachshund. His identity crisis results in an uproarious series of household crises that reduces his owners' house to shambles. Directed by Norman

Tokar, The Ugly Dachshund also features Charlie Ruggles, Parley Baer, Charles Lane, and Dick Wessel. Wessel died shortly after principal photography was completed, and Paul Frees was brought in to loop in Wessel's entire part in post-production. (The film had premiered last February 4.)

2013:

Animator and character designer Harald Siepermann passes away at age 50 in Hamburg,

Germany. His first feature film credit was for the 1988 movie, Who Framed Roger Rabbit, in which he worked as a

sketch artist. Siepermann continued to work for Walt Disney Animation Studios, focusing on character design, for many

of the Disney's animated features, including Mulan in 1998, Tarzan in 1999, The Emperor's New Groove in 2000,

Treasure Planet in 2002, Brother Bear in 2003, and the 2007 live action film, Enchanted.

1989:

Actress Elizabeth Olsen is born in Los Angeles, California. She achieved global recognition in the Marvel Cinematic Universe as Wanda Maximoff / Scarlet Witch, with her first appearance in Captain America:

The Winter Soldier (2014). She later appeared in Avengers: Age of Ultron (2015), Captain America: Civil War (2016), Avengers: Infinity War (2018) and Avengers: Endgame (2019).

1951:

Actor, voice artist and musician William Katt is born in Los Angeles, California.

Best known as the star of the television series The Greatest American Hero (which aired on ABC from 1981 to 1983),

he also starred in Touchstone's adventure fantasy film Baby: Secret of the Lost Legend (1985), about explorers searching for apatosaurs in Africa. (In December 1975, Katt auditioned for the part of Luke Skywalker in 1977's science fiction blockbuster Star Wars. Although he was seriously considered for the role, the part went to Mark Hamill.)

2020:

Recess voice actor and former child actor Jason Davis passes away at age 35 in Los Angeles, California. Best known for his role as the voice of Mikey Blumberg on the Disney animated television series Recess, he was a cast member on the fourth season of VH1's Celebrity Rehab with Dr. Drew, which documented his treatment for substance abuse.

Actress Zoe Caldwell passes away at age 86 in Pound Ridge, New York. She provided the voice of the Grand Councilwoman for the Disney films Lilo & Stitch (2002), Stitch! The Movie (2003), Stitch's Great Escape! (2004), and Leroy & Stitch (2006). A four-time Tony Award winner, she won Best Featured Actress in a Play for Slapstick Tragedy (1966), and Best Actress in a Play for The Prime of Miss Jean Brodie (1968), Medea (1982), and Master Class (1996).

2019:

Two days after being released as a digital download, Conmigo, an EP from Mexican musician, singer, dancer and actor Jorge Blanco, is physically released on Disney's Hollywood Records. (He is best known for portraying León Vargas on the Disney Channel television series Violetta.)

2017:

Disney's Newsies: The Broadway Musical!, filmed live on stage at the Pantages Theatre in Hollywood, California, is released for 3 days only. The film stars Original Broadway cast members Jeremy Jordan as "Jack Kelly," Kara Lindsay as "Katherine," Ben Fankhauser as "Davey" and Andrew Keenan-Bolger as "Crutchie."