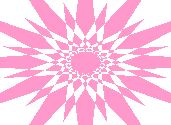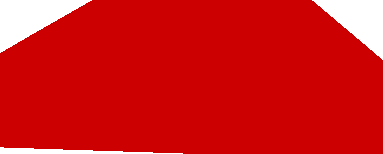 2003:

The Wonderful World of Disney airs the television movie

Sounder (a remake of the 1972 classic).

1942:

Award winning star of stage and screen Michael Crawford, whose CD The Disney

 Album was released in September 2001, is born in Salisbury, Wiltshire, England.

 Crawford starred in the 1981 Disney comedy/adventure film Condorman, playing an eccentric American comic book

writer and illustrator named Woody Wilkins who is asked by his friend at the CIA to help a Russian woman to defect

while acting out the fantasy of bringing his comic book creation, Condorman, to life. (A "Condorman toy" appears in the 2011 Pixar animated short Small Fry.) Playing the role of Cornelius Hackl in the 1969 musical feature Hello, Dolly!, archive footage of Crawford in the film was later used in Pixar's 2008 WALL-E. (With a career that spans over four

decades, Crawford is known both in and out of Britain for originating the title role in The

Phantom of the Opera.)

1949:

The Disney film So Dear to My Heart, starring Bobby Driscoll, Luana Patten, and Burl Ives is released. The combination live-action and animated film tells the story of Jeremiah a determined country boy who adopts a mischievous black lamb named Danny. (It is one of only two films to be released by the Disney Studios in 1949.) One of the film's song "Lavender Blue" (written by Eliot Daniel & Larry Morey) will be nominated for an Academy Award. Another titled "County Fair" has been written by Mel Tormé. Filmed in Sequoia National Park and the San Joaquin Valley of California, the train station used on the set will later be given to Disney artist and train enthusiast Ward Kimball (who will install it on his property).

1955:

The Disneyland television series presents "Monsters of the Deep." Walt

 Disney takes a look at the history of legendary monsters which include the giant octopus from his 20,000

 Leagues Under the Sea film.

1964:

T
eacher-turned-major league baseball pitcher Jim Morris is 
born
 in 
Brownwood, Texas. His story was the subject of Disney's 2002 release

The Rookie (starring Dennis Quaid).

1971:

Recreacres, Incorporated (which was formed to help buy up property

 for the Walt Disney World Resort) changes its name to Buena Vista

 Land Company, Incorporated. (It will eventually be known as Walt Disney World Hospitality and Recreation Corporation.)

1997:

D
isney 
Legend
 Adriana Caselotti, who supplied the voice and 
personality to Walt Disney's first feature-length cartoon heroine, Snow 

White, dies at her home in Los Angeles, California, following a battle 

with cancer. She is 80. Caselotti was 19 when she became the voice of the title 

character in Walt Disney's 
Snow White and the Seven Dwarfs
. In 
November 1972
she guest-starred on an episode of The Julie Andrews Hour saluting the music of Walt Disney, 

singing "I'm Wishing" and "Someday My Prince Will Come" with Andrews.

"We really feel as if we've lost a member of the family. Adriana played such an important part in 

our history and became the true embodiment of that wonderful character." -Roy E. Disney

In Beverly Hills, California, the 54th annual Golden Globe Awards ceremony is held. Tonight's big winner is Evita (a film adaptation of Tim Rice and Andrew Lloyd Webber's musical of the same name) distributed by Disney's Hollywood Pictures. Starring Madonna as Eva Perón, the films wins Best Film, Musical or Comedy, Best Actress, Musical or Comedy, and Best Original Song -"You Must Love Me."

2001:

A special celebration and preview of Disney California Adventure park

 is held from 4:00 p.m. to midnight. The event includes a scavenger hunt through

Disney's newest park and a panel discussion with Imagineers and artists who created Disney

Lizzie McGuire, a half-hour series mixing live-action and animation starring Hilary Duff, debuts on the Disney Channel with the episode "Picture Day." (Disney's on-air promos identifies this episode as the premiere of a new series, even though a sneak preview of the episode "Rumors" had been aired the week before.) The show follows Lizzie (a young teen) who navigates the personal and social issues of her junior high years; and an animated version of the character, who performs soliloquies to express Lizzie's inner thoughts and emotions. The cast includes Hallie Todd (Jo McGuire), Robert Carradine (Sam McGuire), Jake Thomas (Matt McGuire), Lalaine (Miranda Sanchez), and Adam Lamberg (David "Gordo" Gordon ). The series will run through February 2004.

2002:

Disney's Saturday Morning Movies continues at the Disney-owned El Capitan Theater 

(in Hollywood) with the showing of Honey I Shrunk the Kids, produced by Walt Disney Pictures. Also featured are Disney shorts, sing-a-longs, contests, and live organ music. Guests are invited to dress

up as their favorite Disney character from the film.

Teamo Supremo, an animated television series created by Phil Walsh, makes its broadcasting debut for ABC during Disney's One Saturday Morning. About three superhero children: Captain Crandall, Skate Lad, and Rope Girl, the series will later air on Toon Disney.

1951:

Disney's Chip 'n Dale short Chicken in the Rough, featuring the voices of James Macdonald and Dessie Flynn, is released.

"I know my voice will never die." 

-Adriana Caselotti (1916-1997) the voice of Snow White

1924:

Lillian Bounds from Idaho (future wife of Walt Disney) starts working at the 

Disney Studio in Hollywood. She will work for Disney as an ink & paint girl making fifteen dollars 

a week. Lillian has been recommended by her sister's friend - who is also an employee. She has taken the 

job because it is within walking distance of her older sister Hazel's house (where she is currently living) and doesn't require her to spend bus fare!

The only other noted film work

Adriana Caselotti did following her

premiere as Snow White was an

uncredited role in The Wizard of Oz,

as the voice of Juliet during the

Tin-Man's song,

"If I Only had a Heart".

2007:

Disney Channel airs the Hannah Montana episode "School Bully" for the first time.

2008:

Actress Suzanne Pleshette, the husky-voiced star best known for her role as Bob 

Newhart's sardonic wife on television's long-running "The Bob Newhart Show," 

passes away at age 70 in Los Angeles, California. Her Disney credits included the live-

action features The Shaggy D.A., The Ugly Dachshund, Blackbeard's Ghost, and The Adventures of Bullwhip 

Griffin. Pleshette also supplied the voice for Zira in the animated The Lion King II: Simba's Pride.

"Lip Service" the 25th episode of Cory in the House debuts on Disney Channel.

Season 2 of the musical show Johnny and the Sprites debuts on Disney Channel with the episode "Gwen Meets The Sprites/A Biddow For Root." Airing every weekend on the "Playhouse Disney" block on Disney Channel, the show is created by, produced by, and stars John Tartaglia.

Disney Channel's Lizzie McGuire debuts

2009:

Disney Legend Robert C. "Bob" Broughton passes at the age of 91. He was a camera effects artist for Disney whose career began with the 1937 Snow White And The Seven Dwarfs. Broughton 

worked on nearly every Disney motion picture until 1979's The Black Hole. (On the Alfred Hitchcock movie The Birds, he provided the effects of the fluttering, menacing birds when Hitchcock contracted out the special effects work to Disney!)

Kids Inaugural: We Are the Future, a concert honoring military families, takes place at the Verizon Center in Washington D.C. and airs on Disney Channel. The event is designed to entertain the kids and young adults in an opportunity to include young people in the historic inauguration of Barack Obama (which will take place the next day). Among the evening's performers: Jonas Brothers, Miley Cyrus, and Demi Lovato.

1933:

The Mid-Winter Snow Carnival - dedicated to Mickey Mouse - continues at

 Lake Arrowhead, California. Walt Disney himself attends on this day and awards a Mickey Mouse 

doll to young Mildred Chanter, winner of the "Mickey Mouse" snowman building contest! 

(Years later Disney's The Parent Trap will be filmed at Lake Arrowhead.)

"I didn't have enough money to pay her, so I married her instead." -Walt Disney

2010:

Eleven-year-old Adam Carr of Tampa, Florida is announced the winner of the Walt

 Disney Company's "Mission Patch Design Challenge." The contest (a partnership between

 NASA and Disney) invited elementary school students to design an emblem for the 12-inch Buzz Lightyear's 468-

day stay aboard the orbiting International Space Station in 2008. Carr's blue and yellow design features a hand-

drawn and colored depiction of the cartoon character soaring forward from the space station as the trail from the

 STS-124 and STS-128 orbiters that took him to and from space create the patch's border. Adam wins a three-day, two-night vacation to Walt Disney World Resort as well as a special tour of NASA's Kennedy Space Center in Cape Canaveral. His design will be made into a patch and flown in space.

It is reported that Disney's first resort in Hawaii has been named Aulani, a Disney

 Resort & Spa. The 21-acre resort, which is scheduled to open in fall of 2011, will have 360 hotel rooms and

 481 Disney Vacation Club villas. Aulani means "the place that speaks for the great ones" or "the place that speaks

 with deep messages."

The Visual Effects Society announces the nominees for the 8th Annual VES Awards

 ceremony recognizing outstanding visual effects artistry in over twenty categories of

 film, animation, television, commercials and video games. Among the nominations -

Prep and Landing for Outstanding Animation in an Animated Feature Motion Picture and Disney's Up Disney/Pixar's 

for Outstanding Visual Effects in a Broadcast Miniseries, Movie or a Special.

Who I Am, the first studio album from Nick Jonas & the Administration, is released on Disney's Hollywood Records. Formed in late 2009 as a side project by Nick Jonas of the Jonas Brothers, the group is named after Nick's interest in the presidency.

1977:

The third episode of The New Mickey Mouse Club airs for the first time. 

On Surprise Day, anything can happen (and usually does) as two special guests - Annette Funicello and 

Tim Considine - join the Mouseketeers!

2011:

The Disney Dream is officially 

christened at Port Canaveral, 

Florida. The special ceremony 

includes a helicopter hoisting a 16-foot 

"champagne bottle" across the bow of 

the new ship and a performance by 

Academy Award and Grammy Award winner Jennifer Hudson (whose career began as a performer on the Disney Wonder ship in 2003). Some 3,000 people witness the Disney Dream ceremony in-person while countless others watch its broadcast live over the Internet. The 4,000-passenger Disney Dream sails its maiden voyage out of Port Canaveral on 
January 26
.
1956:

C.V. Wood, Jr., Disneyland's original vice president and general manager, resigns.

This Day in Disney History - THE FIRST - THE ORIGINAL

Traveling in time since 1999!

2014:

Disneyland hosts the 2014 Tinkerbell Half Marathon, a 13.1-mile race starting

in the Disney California Adventure Park at 5 a.m. Melissa Hernandez of Oxnard, California, is

the first woman to cross the finish line with a time of 1:25:40. Andrew O'Bannon of Lake Forest, California, leads

in the men's category with a time of 1:24:48.

2016:

Toy Story Pizza Planet Arcade closes at Disney's Hollywood Studios. A combination

counter service restaurant and game arcade, it was inspired by Pizza Planet from the first Toy Story film.

Disney's 1937 Snow White and the Seven Dwarfs is released to Digital HD.

1993:

Production begins on Toy Story, the first full-length feature film created by the

pioneering Pixar Animation Studios. Originally a branch of the filmmaker George Lucas's visual

effects company, Industrial Light and Magic (ILM), Pixar had signed an agreement back in 1991 with the Walt Disney Company to develop, produce and distribute up to three animated feature films. Toy Story will be the first

collaboration with Disney and the first feature-length animated film that will be completely computer generated. It will be released in November 1995.

1935:

T
he Mickey Mouse short 
Mickey's Man Friday
 is released
.
 Directed by 
David Hand
,
Mickey is on a desert island where he encounters a native who he names named Friday. Everything is fine until 

a group of crazed cannibals show up and force the two to escape onto Mickey's raft.

2018:

Film executive and producer Allison "Alli" Ivy Shearmur passes away at age 54 in

Los Angeles, Califiornia. Representing companies including Walt Disney Studios, Universal Pictures, Paramount Pictures and Lionsgate, her production work involved such films as the live-action remake of

Cinderella, and the Star Wars Anthology films Rogue One and Solo.

1996:

Hollywood Pictures generally releases Mr. Holland's Opus.The film stars Richard Dreyfuss in 

the title role of Glenn Holland, a high-school music teacher who aspires to write his own composition while

struggling with quality time towards his Special needs family. The cast also includes Glenne Headly, Olympia

Dukakis, William H. Macy, and Jay Thomas.

1976:

Actress Marsha Thomason is born in Greater Manchester, England. She is best known for playing Sarah Evers in Disney's 2003 The Haunted Mansion and Naomi Dorrit on the ABC series Lost.

2015:

Hollywood Records releases Galavant (Original Soundtrack), an album comprised of songs from the first season of ABC's musical fantasy comedy television series.

1908:

Animator Jack Cutting is born in New York City. His Disney credits include such early shorts as Springtime (1929), The Merry Dwarfs (1929), Summer (1930), Autumn (1930), Winter (1930), Hell's Bells (1930), The Ugly Ducking (1931), and Father Noah's Ark (1933). Cutting left the studio at the end of the 1930s only to return at the beginning of the 1960s, in order to head Disney's Foreign Department, where he supervised translations and dubbing of Disney's animated films.

1946:

Singer, songwriter, multi-instrumentalist, actress, author, businesswoman, and humanitarian Dolly Parton is born in Pittman Center, Tennessee. Selling more than 100 million records worldwide, she has also achieved success as a songwriter for others. Her 1980 hit song "9 to 5" appeared in the compilation special, Down and Out with Donald Duck as part of a montage of scenes featuring Donald Duck working different odd jobs. The song was also used in the end credits of the Gravity Falls episode: "Summerween." 

Parton appeared on the ABC special Walt Disney World's 15th Birthday Celebration (which aired in November 1986). She also supplied the voice for Dolly Gnome in the 2011 computer-animated Gnomeo & Juliet, and portrayed Aunt Dolly in 3 episodes of Disney Channel's Hannah Montana.

2021:

On the eve of President-elect Joe Biden's inauguration, Disney World temporarily closes the Hall of Presidents attraction, located at the Magic Kingdom theme park. A notice of the ride's closure is posted on this Tuesday evening, ahead of Biden's swearing-in on Wednesday January 20. In keeping with recent tradition, the ride will be refurbished to add an audio-animatronic version of the country's newly inaugurated president. Whatever the causes, the 2021 atmosphere is not what Disney envisioned when The Hall of Presidents first opened in 1971.